M
y fellow sailors and friends,

It's been a busy month for the Olympic classes, with seven world championships held in the southern hemisphere. 2020 champions were crowned in the 49er, 49erFX, Nacra 17, Laser, Laser Radial and RS:X Men and Women classes. Congratulations to all of this year's medallists; it certainly sets up an exciting Olympic Games in Tokyo!

SailGP Season 2 kicked off on Sydney Harbour with some stunning racing. In 2020, the addition of both Denmark and Spain has taken the number of teams involved to 7, with new sailors joining as well. With Sir Ben Ainslie at the helm, Great Britain won the first event, setting up an interesting season! SailGP's new upgraded media platform also helps to bring sailing to a greater audience, educating new fans about the benefits of our sport.

The outbreak of Novel Coronavirus and the spread to various continents is causing concerns and calls for constant monitoring and mitigation, not only for our activity associated with the Olympics, but for all major events. This coming month will give us an indication on the short- and long-term effects on the sport and the events as a whole.

Elsewhere, on International Women's Day, we announced that World Sailing is the first Olympic sport to sign the UN Women Sport for Generation Equality Declaration. This is a fantastic and positive step towards making sailing a gender balanced sport!
Yours in Sailing,
Kim Andersen
President, World Sailing
Email:
kim.andersen@sailing.org
Facebook:
www.facebook.com/KimAndersenSailing/
Twitter:
www.twitter.com/KimAndersen_
| | | | | | | | | | | |
| --- | --- | --- | --- | --- | --- | --- | --- | --- | --- | --- |
| |   | |   | |   | |   | |   | |
Novel Coronavirus (COVID-19)
As reported in the news worldwide, there has been a rise in Novel Coronavirus (COVID-19) cases.
Our Medical Commission are in regular communication with the World Health Organisation and the International Olympic Committee's Medical and Scientific Commission. They have produced briefing documentation on best practice for sailors and this has been shared with sailors, Olympic sailing team leaders, event organisers, race officials and other key stakeholders within World Sailing.
You would have seen the news today that World Sailing took the decision to cancel the Hempel World Cup Series event in Genoa. Our official communication is available
here
. We were in regular contact with the Federazione Italiana Vela (FIV), the local organisers, and the Italian Government, receiving updates and closely monitoring the situation. Prior to making the decision, we were also in close consultation with the Medical Commission.
World Sailing's priority will always be to ensure the health and well-being of the sailors and other key stakeholders worldwide.
Genoa was the final opportunity for African, Asian and European sailors to qualify for Tokyo 2020. As a result of the cancellation, the IOC have approved an extension of sailing's qualification period to 30 June 2020. We are now working closely with all stakeholders to reschedule the qualifiers and to ensure all quota places can be allocated.
The outbreak has also resulted in Organizing Authority of the 2020 ASAF Asian Championships postponing the event as a precautionary measure. We are working with them and their stakeholders to finalise new dates in April.
Many questions and speculations have been made concerning the Tokyo 2020 Olympic Sailing Competition but to be clear, World Sailing is focusing on delivering the Games. Tokyo 2020 is collaborating with all the relevant organisations, monitoring the situation in Japan and reviewing any countermeasures. The IOC and World Sailing are also in contact with WHO regarding Tokyo 2020.
This is a serious health situation and one that will not be taken lightly by World Sailing, our partners, stakeholders and the sailing community.
Paris 2024 Programme Commission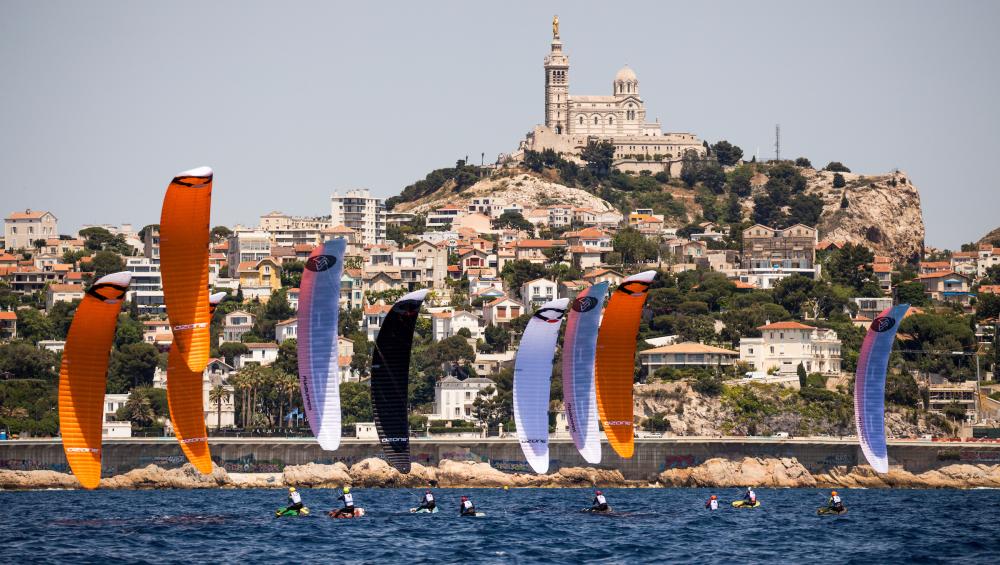 At the end of February, World Sailing submitted an International Federation questionnaire to the IOC Programme Commission on the Paris 2024 Olympic Sailing Competition, highlighting new events and how sailing achieves the goals outlined in the IOCs Agenda 2020 and New Norm.

The new Slate of Events achieves universality with youth pathways, gender equity and mixed events to create opportunities for women and innovation in the sport.

I believe sailing is putting forward an excellent case to showcase the diversity of the sport.

Additionally, World Sailing's Director of Communications & Digital Daniel Smith and I had a positive and constructive meeting with our friends from the Olympic Broadcasting Services (OBS) early last month.

We discussed the Slate for the Paris 2024 Olympic Games and the best possible way to showcase each discipline.

World Sailing will work closely with the IOC, OBS and Paris 2024 to visit the venues for the new Olympic disciplines this year, so they can see first-hand why we are excited about their addition to our slate of events for Paris 2024.

IOC and Gender Balance in Sport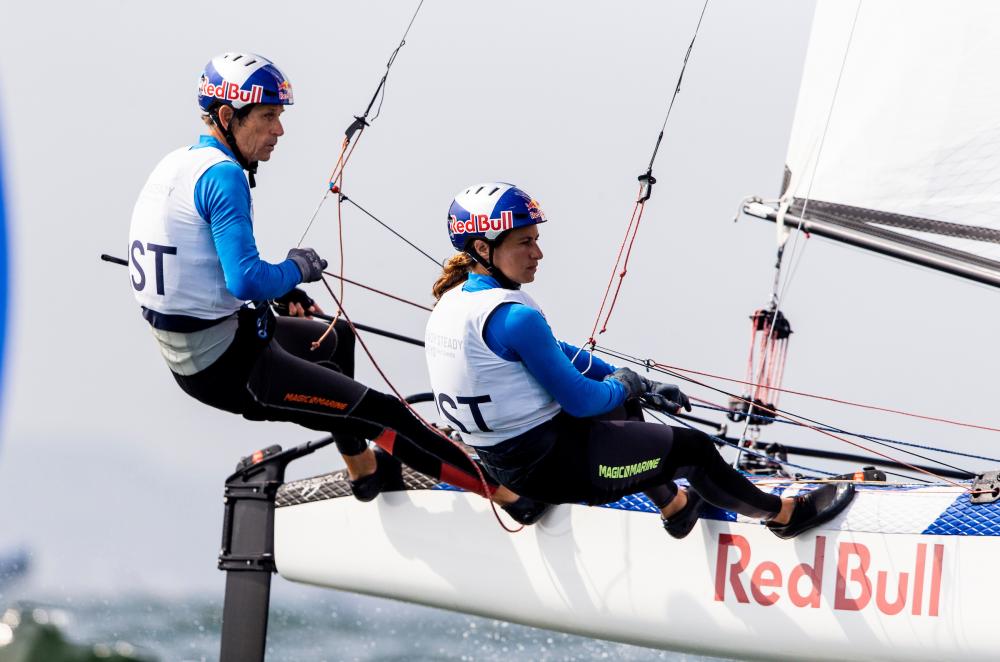 The IOC recently announced two major decisions centred around making the Olympic Summer Games gender equal.



Click here to read more



There will be full gender representation across all NOCs for the first time ever, while the IOC Executive Board approved a change to the IOC's protocol guidelines to ensure that NOCs can have one male and one female flagbearer during the Opening Ceremony.

It is encouraging to see the IOC's strong push for gender equality. As I have previously mentioned, gender equality is important for all sports in order to stay relevant as an important part of society.

The new generations of young sailors are gender equal in their mindset, and we must improve the gender balance of our sport to appeal to this new audience.

For Tokyo 2020 we are gender equal as a sport, but even more importantly for Paris 2024 we are taking a major step by increasing our mixed event from one in 2020 to four in 2024.

This will truly showcase the diversity of our sport and, as a result, create role-models at the highest level in our sport and at the Olympic Games.
UN Women Sport for Generation Equality Declaration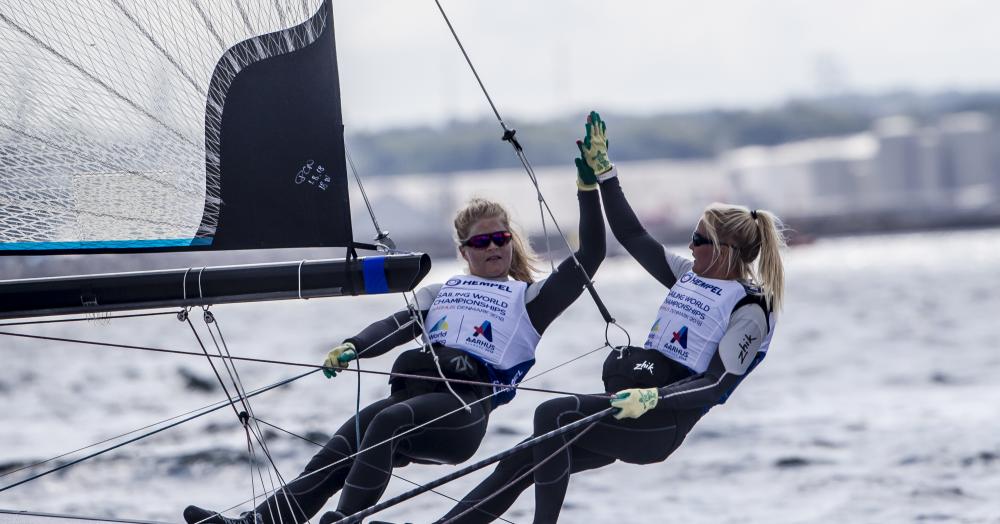 I
wanted to send out this month's newsletter slightly later than usual so I could mention our exciting International Women's Day announcement.

World Sailing has signed the UN Women Sport for Generation Equality Declaration – and we are the first Olympic sport to do so!

Our first action is to adopt a Gender Equality Charter, which will include policies to remove all forms of gender-based discrimination and bias.

World Sailing welcomed the World Sailing Trust's report and its recommendations when it was released.

It is another positive step forward for World Sailing as we continue our commitment to supporting women in sailing, enhancing female participation and achieving gender equity.



Click here to read more about this



You can watch a video about our announcement at the bottom of this newsletter
First South American Continental Youth Championship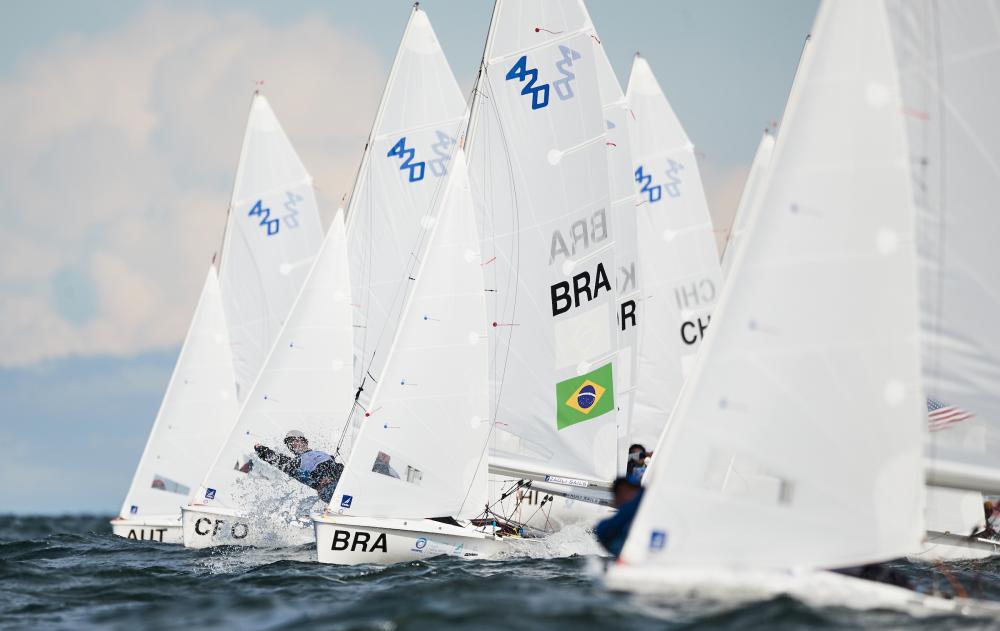 Finally, this April, the first South American Continental Youth Championship is set to be held in Montevideo, Uruguay.

With 130 boats from across the continent expected to compete across several classes, plus an Emerging Nations Programme clinic arranged ahead of the Championship, this is set to be a huge event for sailing in this part of the world.

I am very proud that this event has been organised – and with so much interest from all these countries to participate.

It is also great to see that they are leveraging this fantastic opportunity with side activities where sailors and coaches can all benefit a lot.

We all know how difficult it is to build a new annual regional event in an already busy calendar, and the work which has gone into arranging this new continental youth event is outstanding.

All the best.