M
y fellow sailors and friends,

Let me take this opportunity to wish you all a good 2020! This year has already had a wonderful start with the Hempel World Cup Series Miami having numerous North American nations confirm their place at Tokyo 2020, while in the southern hemisphere, six Olympic class World Championships are set to take place in Australia.

On the organisational side, throughout January, World Sailing's Senior Management Team (SMT) have been working on planning the main priorities for 2020, including finalising the budget. The Board have been working with the SMT and discussing the best way forward for the Governance reform.

And looking towards the Tokyo 2020 Olympic Games, the preparation continues for this year's pinnacle event, with all plans coming together for the Hempel World Cup Series Final in Enoshima this June which will provide sailors with the perfect warm-up to the Games.
Yours in Sailing,
Kim Andersen
President, World Sailing
Email:
kim.andersen@sailing.org
Facebook:
www.facebook.com/KimAndersenSailing/
Twitter:
www.twitter.com/KimAndersen_
| | | | | | | | | | | |
| --- | --- | --- | --- | --- | --- | --- | --- | --- | --- | --- |
| |   | |   | |   | |   | |   | |
International Olympic Committee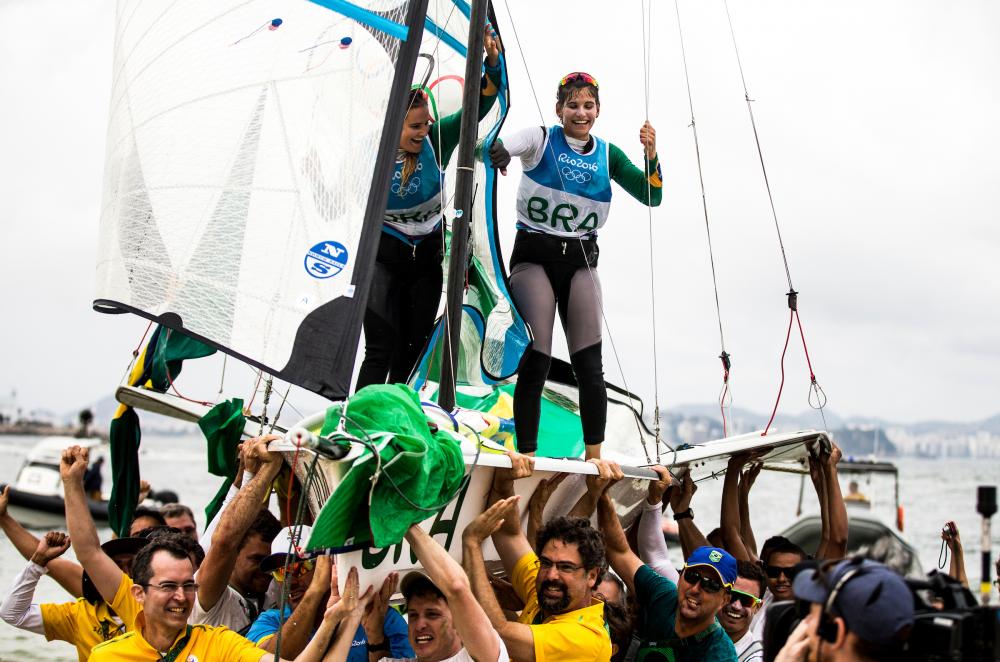 The IOC held its traditional early January session, leading into the week of commission meetings and the opening for the Winter Youth Olympic Games in Lausanne.
At the opening of the IOC Olympic Channel Commission meeting, IOC President Thomas Bach referenced the IOC Agenda 2020 and the IOC's "New Norm."
I believe that Agenda 2020 has great merits and has all the major points to develop, excel and attract youth and a younger audience for the Olympic Games.
One point in particular was commented on in the opening discussion at the commission meeting –
gender balance
. It is such an important part of all sport and if we don't work actively on developing our sport in this way, we risk coming under increased pressure, especially given the way society around the world is developing.
We know that the IOC is doing a lot for society around the world, but as International Federations we often struggle to keep up with the changes and the speed of change, compared to our legacy and history. Gender balance as a topic has become institutional, in the sense that it is often measured in numbers. While we understand that numbers are important, I think that we need to avoid getting stuck there and rather focus on our actions. I believe we need to work on making our sport
gender-attractive
– I say this because different parts of any sport are more or less appealing to different genders, but if we focus more on having our sport become more appealing to both genders, then we will inevitably gain new members and increase the numbers.
One overarching challenge is that globally, when talking gender balance, we don't have the option of a "one size fits all" approach. We have to respect the histories, religions and stages of development of different continents, countries and member national federations. IOC Agenda 2020 has a lot of good recommendations, but we have to keep in mind that many of the terms being used are targeted to adults. We have been talking about gender balance for years, but the youth we want to appeal to are past this point. We need to find a way to get closer to our target audience and "close the gap," perhaps talk more about being gender-attractive as a goal and to increase the focus and connect with youth. After all, they will eventually be our members and our audience, and we need to attract and keep a younger audience!
I believe that we at World Sailing have a lot of good initiatives going forward towards getting a better balance. We are now using the introduction of a mixed discipline to encourage the transfer of skills to our youth. Also, we are using our sailing heroes as role models for youth, which we are finding is a great way of attracting and connecting the next generation of young people to sailing. By using diversity to increase universality and create more pathways, we are hoping to become a more gender-attractive sport.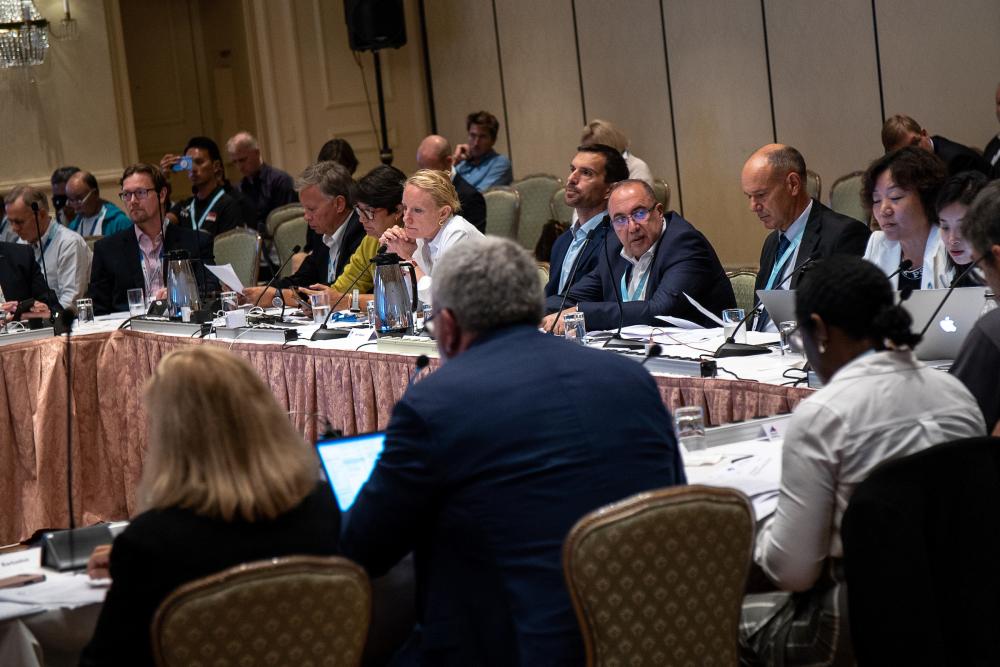 As referenced in my December Newsletter, the process for providing our stakeholders with the opportunity to suggest changes to the proposal is on track with the plan outlined after the Annual General Meeting.

Some are talking about governance drama within World Sailing. I am not seeing this as a drama, but we must have an open process and consider all inputs to find the best possible reform. In the initial survey in 2018 from the Governance Commission, over 90% of the respondents considered that there needed to be change.

This is in line with the constant feedback from the three surveys, the four face-to-face meetings, correspondence to the Governance email address, and numerous conference calls with stakeholders over the past two and a half years. It has been a clear and consistent majority of MNAs who consider that the current governance structures and processes are inefficient, not serving our sport and need to change.

Many MNAs have been suggesting ways to strengthen the reform proposal and some are suggesting not to continue the work. The Board have agreed to follow the plan outlined and in doing so evaluating all the pros and cons.

The Board are fully committed to work on proposing a reform that will take World Sailing forward, and which will make the reform work for the required 75% majority at the EGM. We are not spending time on dramas but using our time on adopting an up-to-date governance structure.
If some people want to turn it into politics, election or reputational issues, it a choice they make. For me and the people involved, it is simply about working hard and trying to find the best possible solution for the future of World Sailing.

Personally I believe the structure proposed is important for developing sailing going forward. Today we are very Olympic-focused, but developing our sport starts with participation and development. Having a council taking on this challenge will create a stronger platform to develop youth, participation, Para sailing and projects such as the Emerging Nations Programmes – they are, after all, where we develop and build our sport and therefore are as important as our sport being Olympic. Today this part of our sport "loses" every time we have to prioritise. We need to have these activities anchored in our structure and also develop a commercial platform to facilitate these developments.

I am looking forward, together with the rest of the Board, to seeing the changes proposed by the Governance Commission based, on the feedback received after the Annual Meeting from MNAs, and discussing these with our MNAs to find the best possible governance structure for World Sailing.

Neither the Board, nor the Council, can make changes to our Constitution – only our MNAs can.

The 2020 Offshore World Championships in Malta will be an exciting event that showcases offshore sailing.

Watching the industry's development at the European boat fairs, in new designs in the 30-foot market, is impressive.

Many new designs are introduced for family sailing, having functional designs with layout and sail plan fitting the new double-handed mixed discipline. Apparently, the manufacturers are developing new designs for an increasing interest of new sailors.

Triggered by the new Olympic Mixed Two Person Offshore discipline, we are also seeing an increasing interest in races and formats around the world to adopt the mixed discipline in the fast-growing double-handed racing.

Lately I was informed about a new concept to be introduced to the North Stream Race in the Baltics. A mixed double-handed one design race, with a newly-built fleet of 10 boats will also give the opportunity to hire for other major regattas in Europe.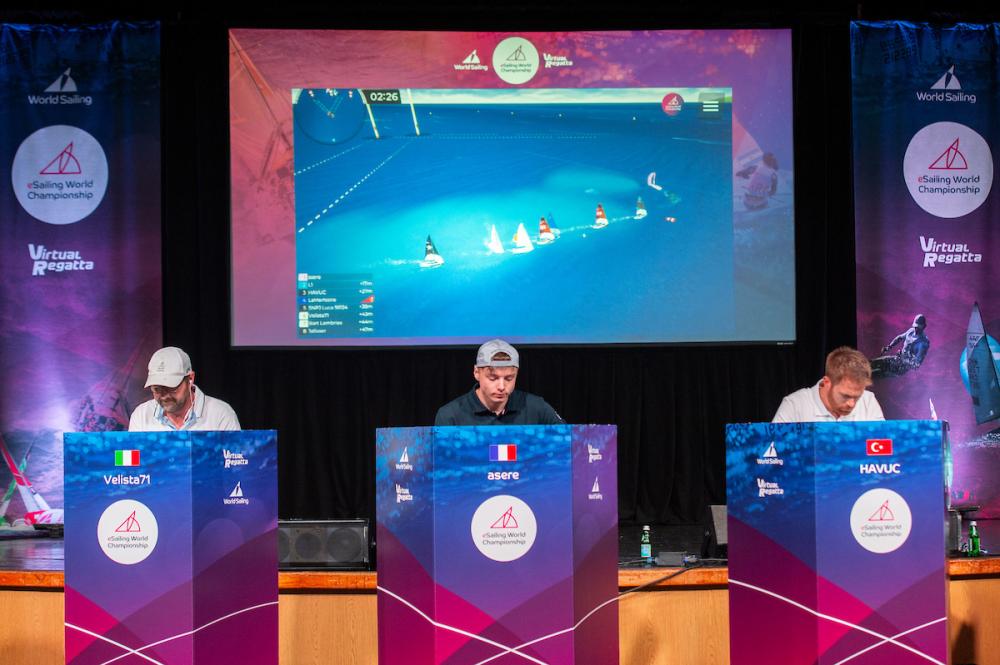 The 2020 eSailing World Championship launched on Monday 3rd February with our partners Virtual Regatta, and it's set to be the biggest and best championship yet!



Click here to find out more



After its May 2018 launch, the eSailing World Championship has attracted 170,000 unique players from 74 nations around the world.

With another $10,000USD prize up for grabs this year, generously donated by Virtual Regatta, as well as the chance to race in the virtual eF50 from SailGP, the competition will be fiercer than ever.

Several nations are set to announce their eSailing National Championships, while double points challenges have been added and more in-game playing options will be available than ever before.

We are happy with how quickly eSailing has grown in such a short space of time, and it offers a range of people, from experienced sailors to keen gamers and total sailing novices, the opportunity to get involved.

Please see below for an introduction to the new 2020 eSailing World Championship.

All the best.